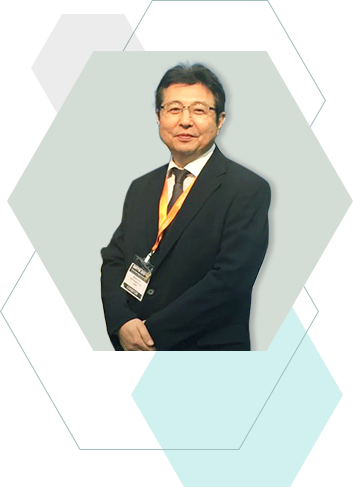 President & CEO
Mitsuhiro Kudo
M&K Co., Ltd. was established in 1997 at Sumida ward, Tokyo, where traditional Japanese companies locate. Since then, we have focused on and expand rubber-related testing machine business.

Not only introducing excellent products from the world as a distributor, but also we develop and offer our original products with high quality and better price. In 2016, we obtained ISO9001 :2015. We are confident that this certificate proves the quality of our products and management system.

As well as introducing excellent products, we have concentrated our efforts on after-sales service. Without appropriate maintenance, any excellent machines can' t achieve the best performance.

To maintain the accuracy and consistency of the data, we have secured quick response and high-quality service since the establishment. In consequence, we have earned clients' trust. Then the trust of clients turns to our pride and enhance our service.

To keep running this cycle, we continue to meet clients' needs as specialist of rubber-related testing machine and continue to contribute to development of rubber industry.